Focus on Positive Change #1:  Moving from Pre-Contemplation to Contemplation
Welcome to my short series on managing and moving through change – the health, positive kind of change.  Enjoy!   This series is meant to accompany the Video: Improving Your Life Using the Stages of Change.  Be sure to watch that first to get the most out of these articles.
---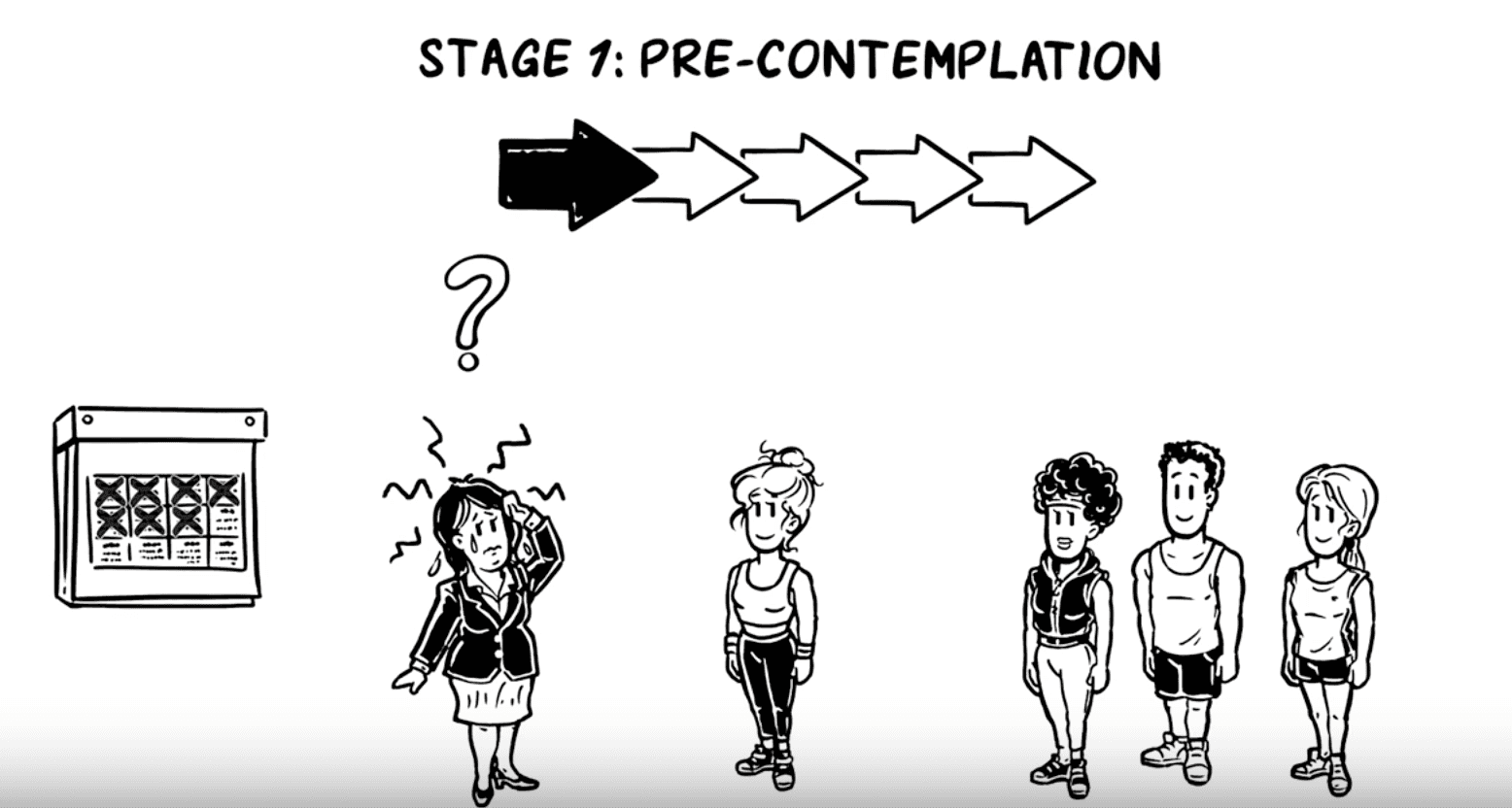 Chances are, there's a habit or behavior in your life that you need to change, but something is holding you back.  Maybe it's time to change your diet, pursue a new career, or start exercising, or maybe even lead your company through adopting a new software platform.  Sure, you realize it's a good idea to make this change, but you just don't have the time, desire, or energy to get started.  Maybe even just the thought of changing … is seriously uncomfortable—so you're not even ready to think about that change.
The truth is, you really DO need to make that change, but you're stuck, or at least you're feeling stuck. If this description fits you, then you're most likely in Pre-Contemplation, the first of the five Stages of Change.
Positive, productive change is a journey – not a one-time event or a destination. The journey begins with simply acknowledging that you're in the first stage of Pre-Contemplation.  You could decide to delay starting that journey until something forces you to change like health, or a job, but why not at least consider what's holding you back.
Let's get started on this journey by discovering some reasons to consider making a change.  Don't worry, you don't have to take any real Action yet, that's in Stage 4.  We're simply going to reveal some PROs and CONs which will help you "see" what's really going on in your mind.  Use the following Change – Exchange Guide to get started: 
Change – Exchange Guide 
Step 1 – To Change, or Not to Change
Write a list of all the reasons you think you can't or won't change, the CONs. Then write a list of the all reasons you think you should change, the PROs.  Make it a simple list like this example of Isabella's list from my video about "Improving Your Life Using the Stages of Change".
Step 2 – What's Holding You Back, Really?
This step will help your mind begin separating out the reality from the story.  "Look again at your list and decide how important each CON really is to you. Ask yourself which one is actually holding you back.  Understanding your ATTITUDES you REALLY have toward your CONs will help you figure out which ones you'll be willing to "contemplate" on your journey toward positive change.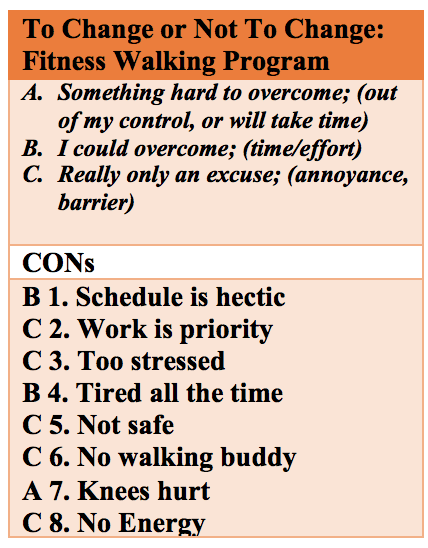 There you have it! You're already moving yourself out of Pre-Contemplation and into the Contemplation stage, the next Focus on Change Series video.
By focusing on the internal "attitude" changes that need to occur before taking physical action, you're much more likely to have a successful outcome!  Wherever you are in the process of Change, you can make progress.
This is the Focus on Change Series!  Let's get moving to the next stage!
Article Series:
---
Dr. Wendy Guess has studied and taught behavioral change for over 20 years. She has expertise in the promotion, communication, and marketing of health, wellness, and fitness across a variety of platforms and settings. Currently, Dr. Guess teaches Health and Fitness Marketing, Marketing Research & Marketing Management. She conducts consulting and training workshops to provide insights, tools, and resources for professionals and leaders who want to help others make positive behavior changes, many using her favorite topic: Social Dance.